Speed and smarts now go hand in hand as more microwaves serve as second ovens. Today's microwaves come in many different varieties, but they all unite around one common goal – to heat things efficiently and quickly. It is no wonder that I have a soft spot in my heart for this unglamorous, yet hard working kitchen appliance.
Pick a type and size
Countertop models cost the least and are best for kitchens with lots of counter space. Compact models can cost very little but typically offer the least cooking space.
Small: up to 0.9 cu. ft.; 600 – 800 watts; good for apartments
Medium: 1.0 to 1.4 cu. ft.; 850 – 1650 watts
Large: greater than 1.4 cu. ft.; 850 – 1650 watts; good for families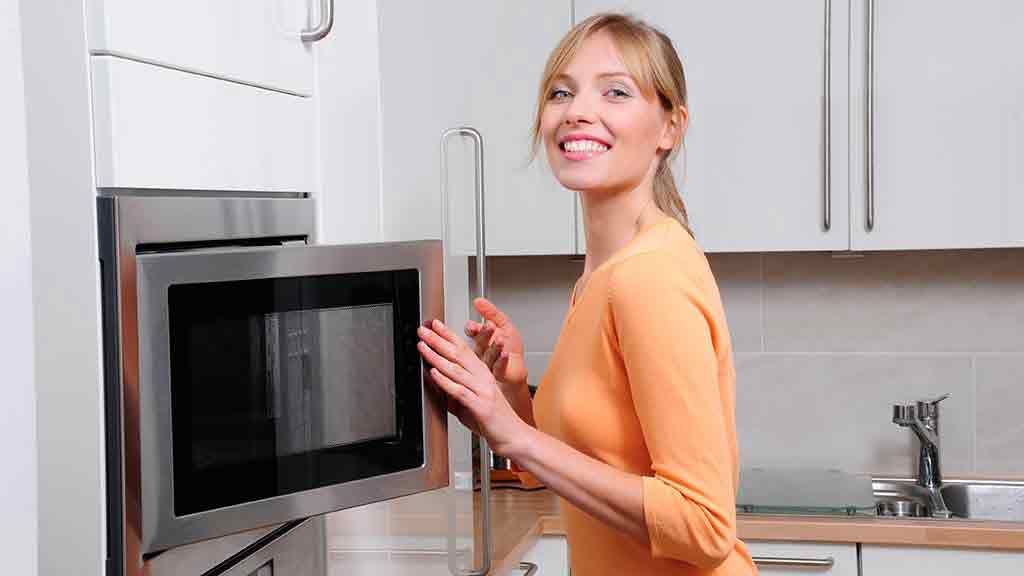 Microwaves Types
Traditional: This microwave opens with a swinging door and inserts between cabinetry or along / next to walls with an additional trim kit.
Built-in: A true built-in microwave becomes part of the cabinetry and usually features a drop-down door, similar to a conventional oven.
Convection:
Works like a conventional microwave oven, but includes a heating element and fan to heat and circulate the air around the food
Ability to brown, crisp, bake, and broil like a traditional oven
Convection microwaves are convenient for busy kitchens, such as small restaurants or large households
Conventional:
Converts electricity into microwaves (a type of radio-wave) that heat the food
Fast and efficient because only the food is heated
Generally, the cheapest microwave available
Consider Microwave Features
Convection: Convection cooking uses a fan to circulate hot air on all sides of the dish, creating delightful, evenly cooked dishes. It even offers a browning option to simulate the same cooking as a broiler.
Wattage: Watts represent the power of your new microwave. This impacts how quickly and evenly food cooks – the higher the wattage, the faster the cooking.
Grills feature
Microwaves with grills. These offer the convenience of a microwave with the benefit of a grill.
A grill microwave gives you the added benefit of being able to brown and crisp your food, which is not possible in a standard microwave
Microwave is more than just a dorm-room staple. Before you buy your next microwave, take the time to gather the following information to find the right one for you and your family.